Robot Spirits MS-06FS Garma's Custom Zaku II Ver A. N. I. M. E. Premium Bandai MSV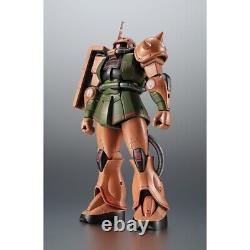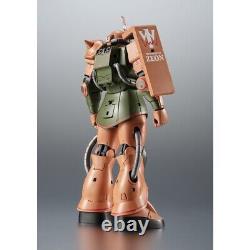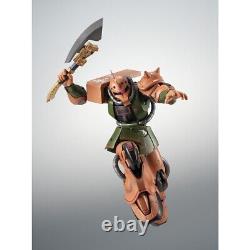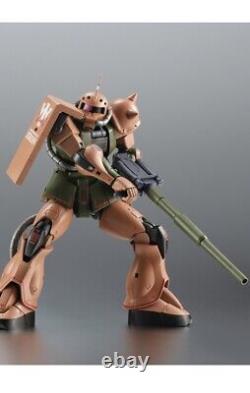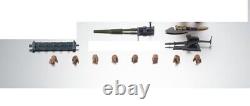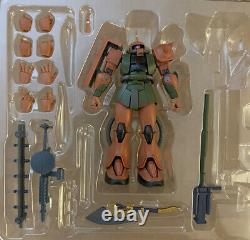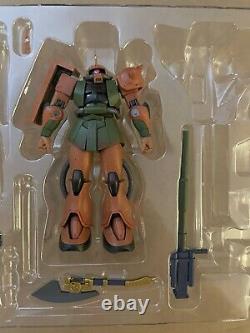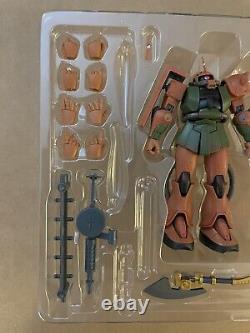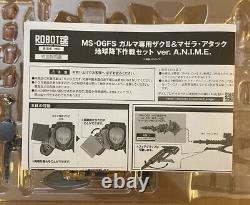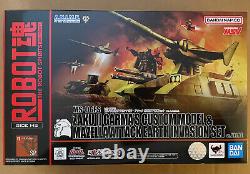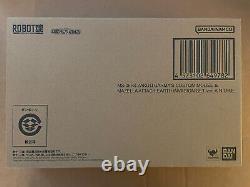 For sale is a Premium Bandai exclusive figure of Garma Zabi's Custom Zaku II from Mobile Suit Gundam 0079. An MSV design that didn't actually appear in the anime. Garma's Zaku II is a mostly standard Zaku II Commander version, but comes with a custom head unit that includes four vulcans. Painted in an orange/brown and green color scheme with some red pinstripes. Robot Spirits are plastic action figures that are non-scale but close enough to 1/144 that they can usually work when posed alongside HG model kits.
The figure has never been take out of plastic or posed. Accessories include a custom large heat hawk (not sure if this is a new mold or was included in a previous release), as well as a Magella Cannon, zaku machine gun, extra commander horn, 5 pairs of hands. Original packaging and mailer box included.